Armstrong International's advanced, automatic steam quality monitoring technology detects and communicates the dryness fraction of steam with consistent accuracy and reliability.
Armstrong's proven, state-of-the-art automatic testing is a quicker, more dependable, and consistently more accurate way to monitor and measure the quality of steam. Our Steam QM® Series ensures steam quality that meets global standards, improves efficiency, and increases safety for pharmaceutical manufacturers, hospitals and healthcare institutions, and other facilities concerned with the quality of steam used for sterile applications.
Why measure the dryness fraction of steam?
Monitor steam quality feeding autoclaves for proper sterilization
Manage process quality when injecting steam
Ensure food-grade quality of steam (e.g. culinary steam)
Check dryness of outsourced/purchased steam
Avoid water hammer
Oversee traps and separators effectiveness
Monitor boiler carry over
Avoid erosion and premature failure of valves, regulators, etc.
Protect turbine low pressure saturated steam stages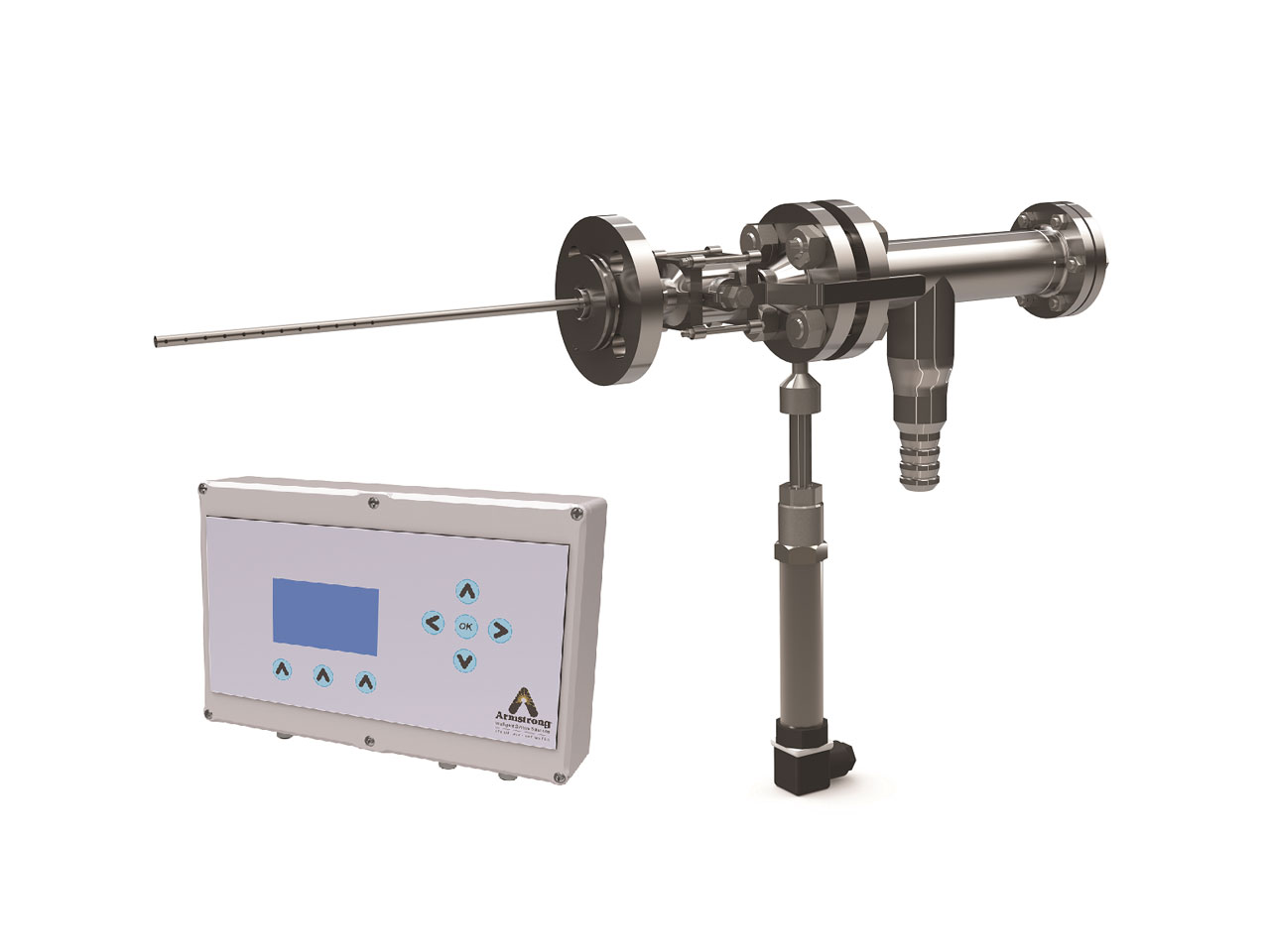 Steam QM®-1
Quicker and consistently more reliable and accurate than manual methods, Armstrong's Steam QM®-1 provides a better way to ensure the quality of plant, culinary and sterilization autoclave steam. By automatically detecting the dryness fraction of steam and providing continuous steam quality measurement data trending over time, Steam QM®-1 helps mitigate dangerous wet packs and hospital-acquired infections, and avoid pitting of instruments, improving safety for patients and staff.
The advantages of Steam QM®-1 include:
Simple plug-and-play installation
Reliable/repeatable accuracy
Steam dryness monitoring
Safer alternative to the traditional manual method of sampling steam—does not require sampling of live steam and condensate in a water receiver
RS485 connection for data logging using regulation compliant device; results may be remotely monitored via MODBUS
All stainless steel construction
Steam QM®-3
Easily and efficiently measure the quality of steam used for sterile applications with Steam QM®-3. Our automatic steam quality monitor determines and communicates steam moisture content, the amount of superheat present, and the concentration of non-condensable gases in steam, helping to ensure clean and pure steam for the biopharmaceutical industry to meet EN285 protocols.